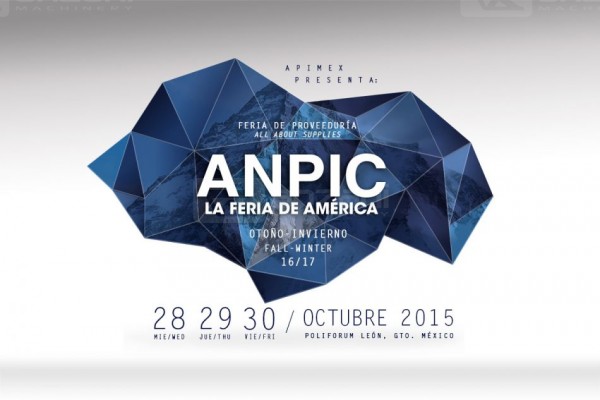 ANPIC 2015
Anzani Machinery will be present at Anpic 2015, the fair dedicated to footwear and leather industries, which will take place from October 28th to October 30th at the Poliforum in Leòn, Mexico, in Blvd Adolfo López Mateos Oriente S/N, Oriental, 37510.
You can meet us at the stand from n°C1G07 to C1G20 and from C1H15 to C1H20, of our partner Promaqsa Promotora de Maquinaria by Roberto Novoa.
We will introduce you both our rooted solutions and our new projects, in different scopes: shoe moving in the sewing and assembying departments, heat treatment machines, cement dryers, robotics and much more.
For more information please visit Anpic 2015's website: http://www.laferiadeamerica.com/esp/eng