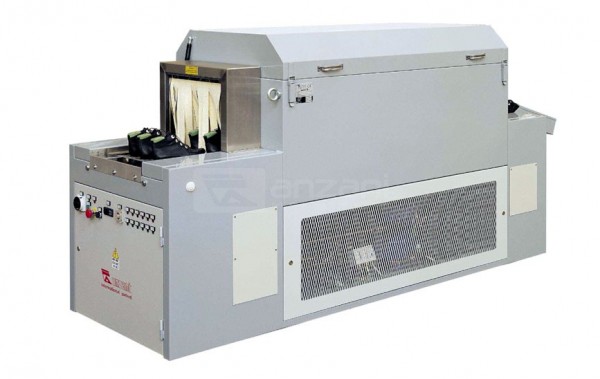 Turbo Frost
Chiller
TURBO FROST is a chiller, for both shoes and boots, that carries out the functions of glue crystallization, cold setting of the upper and, upon request, hot reconditioning for the anti-condensation of the upper. Turbo Frost is available in many versions, depending on the needs of customers. The main differences between the different versions are: the quantity produced, the sizes and the chance to add the "Double defrost" function, which allows, thanks to a double evaporator, to have a temperature cold enough during the defrost.
Anzani's Surplus:
Excellent quality of the final result
Full regulation possibility
Cold treatment
More efficient production
Technical features
Turbo Frost 1
Turbo Frost 2
Turbo Frost 2E
Output in 8 hours
Prs
1000
1500
2000
Rated Power
Kw
4
9
12
Average Power
Kw
3,5
6
9
Dimensions
mm
2090x850x1330
2800x850x1330
2600x1100x1450
Chamber dimensions
mm
1000x360x300
1600x360x300
2200x700x300
Net weight
Kg
450
590
800

Get the full catalogue here: http://www.anzanimachinery.it/en/98/newsletter.html
Documents
Enter Name and E-mail to download the pdf catalogs.