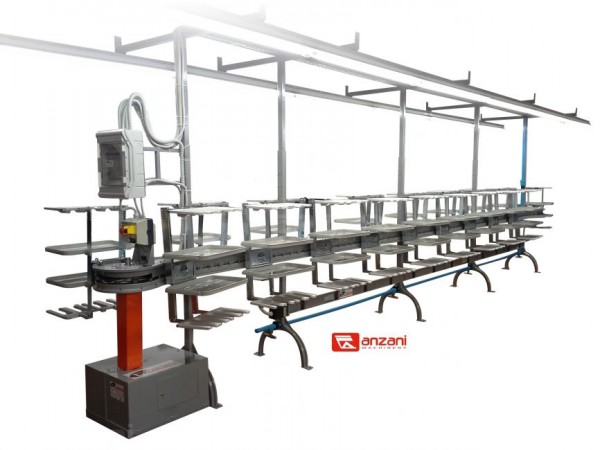 Multiplex
Chain Conveyor System for Lasting and Finishing
MULTIPLEX is an automatic chain conveyor for assembly and finishing of any kind of footwear. The speed is continuous and adjustable, for setting the production times. The conveyor can be configured from 1 to 3 floors, with the chance to have adjustable speed for each floor, providing an independent motor per floor.
Anzani's Surplus:
Assembled and modifiable trolleys
Great time saving
Reduced working process
More efficient production
Chance to insert heat treatments online
Suitable for any type of footwear
Made in Italy
Get the full catalogue here: http://www.anzanimachinery.it/en/98/newsletter.html
Watch the video: https://www.youtube.com/watch?v=WxD_6plX4dQ&t
Documents
Enter Name and E-mail to download the pdf catalogs.
---
Gallery