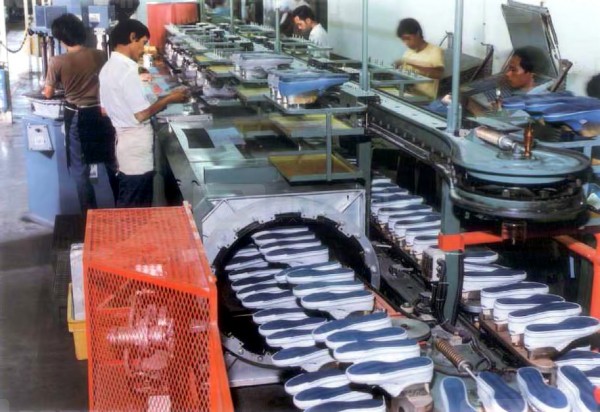 Vulcomatic
Vulcanizing Conveyor
VULCOMATIC is a timed chain conveyor, which holds the assembly, the vulcanization and finishing phases, for vulcanized rubber shoes and boots. Vulcomatic is composed of two floors, upstairs take place the assembly and the finishing phases, while downstairs take place the automatic vulcanization and the cooling. The trolleys enter and go out directly in the autoclave, positioned on the conveyor , without the employment of any operator .
Anzani's Surplus:
Great time saving
Large space saving
Great energetic saving
More efficient production
Lasts saving (470 pairs of lasts for producing 1500 pairs of shoes in 8h)
Improvement of the quality of the final product
Made in Italy
Get the full catalogue here: http://www.anzanimachinery.it/en/98/newsletter.html
Documents
Enter Name and E-mail to download the pdf catalogs.
---
Gallery