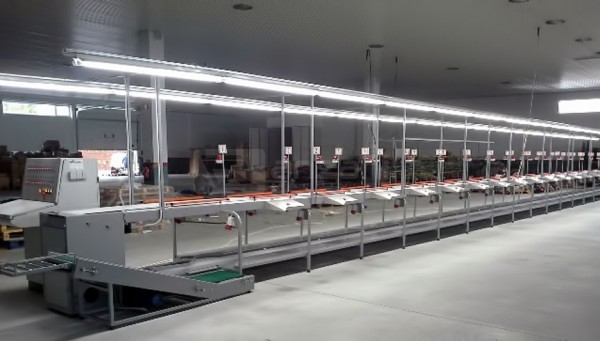 Super Lator
Semiautomatic Belt Conveyor
SUPER LATOR is a belt conveyor, that provides for the distribution of containers with semi-finished goods by means of a continuous cycle (workstation - storage area and viceversa) following the sequence of work of each article inside the container. The load and unload of the containers is carried out by an operator, who, also, sends the containers to the workstations, through a control panel.
Anzani's Surplus:
Time saving
Efficient production
Maximum production flexibility
Suitable for any type of footwear
Made in Italy
Get the full catalogue here: http://www.anzanimachinery.it/en/98/newsletter.html
Documents
Enter Name and E-mail to download the pdf catalogs.
---
Gallery