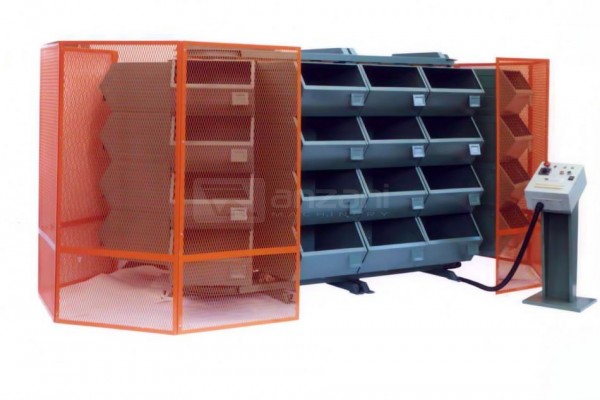 Autostore MR
Automatic Rotary Storage
AUTOSTORE is an automatic rotary store for equipment storage, usually lasts, insoles, heels and soles, it is used in both shoe factories and apparel factories. It consists of a sequence of rotary multi-levels columns with 4 or 5 bins each and one programmable control panel with digital display for the automatic search and positioning of the column, with the required items, in front of the loading/unloading point. Thanks to an electronic selector, both load and unload of lasts, insoles, heels, soles and other equipment, can be carried out without moving from the load/unload point.
Anzani's Surplus:
Large space saving
Great time saving
View on the display of the materials in each container
More efficient production
Suitable for any type of footwear
Made in Italy
Get the full catalogue here: http://www.anzanimachinery.it/en/98/newsletter.html
Watch the video: https://www.youtube.com/watch?v=Pl_iO0YBPNc&t
Documents
Enter Name and E-mail to download the pdf catalogs.
---
Gallery